HOLISTIC PHYSIOTHERAPY
Our holistic approach ensures the most comprehensive and effective assessment and treatment for complete body care.
At the Wellness Edge, we pride ourselves on providing cutting edge evidence based holistic physiotherapy treatment to all sectors of the community with individually tailored treatment plans. 
We treat a range of injuries including - muscle and joint pain, injury rehabilitation programs, stress related pain, cancer rehabilitation, breathing dysfunction and chronic pain.
Jen has a special interest in stress related pain, breathing dysfunction, CBT for chronic pain, acupuncture for pain relief and oncology physiotherapy.
Physiotherapy at The Wellness Edge provides comprehensive and effective assessment and treatment for complete body care and we treat the whole person, because injury and recovery is not just about healing the body.  
Jen regularly collaborates with GP's, surgeons, sports doctors, and other allied health professionals so The Wellness Edge can offer optimal care to all patients.  
Helping you do life better…
THE WELLNESS EDGE

FACE TO FACE

ONLINE VIDEO CONSULTATION
WHAT WE DO
Our aim is simple – relieve your pain quickly and effectively, restore your confidence and promote fast recovery from your pain and injury. Our highly experienced physiotherapists provide the best care to get you back doing what you do best!
Integrated acupuncture for pain and headache relief.
Soft tissue massage and joint mobilisation.
McKenzie method for back pain.
Exercise rehabilitation programs.
Individually tailored treatment plans.
Occupational health and safety.
Brain Training Methods for chronic pain.
Biopsychosocial Diagnosis and Management Approach.
Mind body rehabilitation.
PINC and STEEL Cancer Rehabilitation Physiotherapy.
Online video/Telehealth Consultations.
Breathing retraining.
Visceral Manipulation.
WHAT WE TREAT
Acute musculoskeletal pain and injury.
Chronic conditions.
Pre-op and Post-op orthopaedic rehabilitation.
Cross fit injuries.
Workers Compensation/Occupational Injury Management.
Repetitive strain injury.
Shoulder and elbow pain.
Neck and back pain.
Hip, knee, and ankle pain.
Cancer patients – pre-op, operation recovery, during treatment.
Stress related pain.
Breathing disorders.
Pre-employment Assessments.
Ergonomic Workstation Assessments.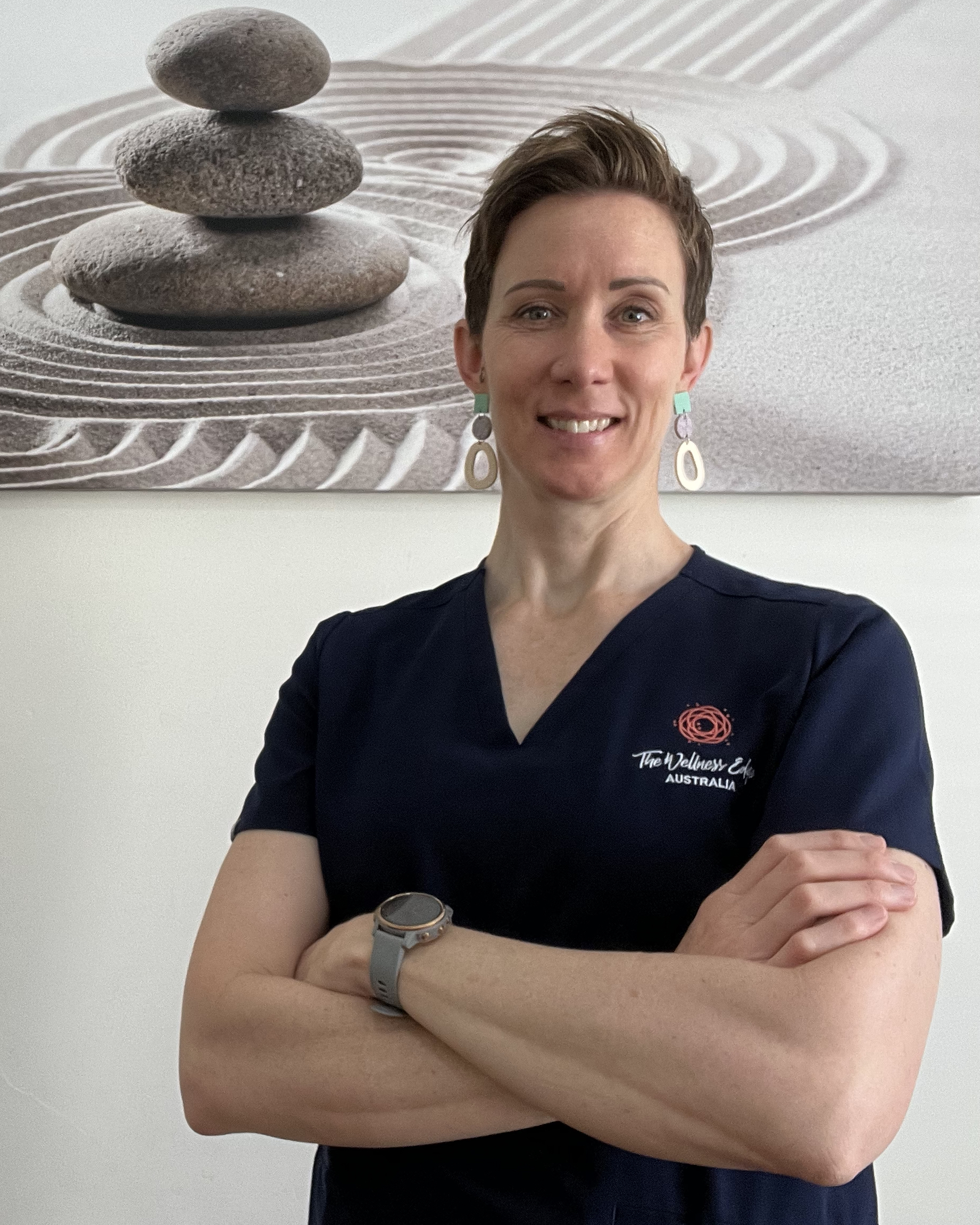 Jen Edge
Owner and Principal Physiotherapist
Jen Edge is a highly experienced Physiotherapist and Exercise Scientist with over 20 years experience in the health industry. Wellness Edge Dubbo provides cutting edge evidence based treatment to all sectors of the community with individually tailored treatment plans.
Jen moved to Dubbo in 2019 and is passionate about offering quality, evidence-based treatment to the residents of the Macquarie Valley area. Jen has a special interest in treating stress related pain, breathing pattern disorders, visceral manipulation, acupuncture for pain relief and is a Certified PINC and STEEL Cancer Rehabilitation Physiotherapist.
Treatment at the Wellness Edge Clinic takes on a holistic approach because rehabilitation for pain and injury needs to consider and treat the whole person, it's not just about healing the body.
Jen brings with her a wealth of knowledge and experience in a broad range of areas. Jen is also a wellness coach and believes in working with her patients to design the most effective treatment program to get them back to their best as quickly as possible.
Jen regularly collaborates with GP's, surgeons, sports doctors and other allied health professionals so the Wellness Edge Clinic can offer optimal care to its patients.
Jen has completed additional studies in:
Visceral Manipulation Course - Level 1
Bradcliff Breathing Method Course - Level 1
PINC and STEEL Cancer Physiotherapy Course
Dry Needling Introductory and Advanced Courses
Occupational Health and Safety Physiotherapy Course
Explain Pain Course
Sports Physiotherapy Course - Level 1
Physiotherapy Instrument Mobilisation Upper Quadrant Course
Introduction to Myofascial Release Course, Part 1 and 2
Mulligan Concept Mobilisations with Movement Course - Level 1
Acupuncture for Physiotherapists Foundation Course
Kinetic Control of the Lumbar Spine Course
What to expect in a physio session:
A thorough history of your injury
A comprehensive physical assessment
Accurate diagnosis and prognosis
Manual therapy and strapping
Customised exercise rehabilitation programs
Rehabilitation graded progressions and graded return to normal activities
A maintenance program
Jen Edge
Principal Physiotherapist
Initial Consultation
45 min: $145
Follow-up Consultations
30min: $100
Our consultation fees are reflective of the high quality of assessment, treatment and rehabilitation that we provide as well as the knowledge, ability and experience of our Practitioners. Our fee structure also depends on the length and type of appointment.
We back ourselves and we are proud of the level of care we provide to our clients.
Health rebates are available with on the spot electronic HICAPS claiming. You will only be required to pay the gap amount after any applicable rebate. Please check with your health fund for what rebate you can receive.
Fees are current as at 01/07/2023
CANCELLATION AND MISSED APPOINTMENT POLICY
At least 24 hours before your appointment we send an SMS to you to confirm your appointment. Please make sure your email and mobile number are up to date to assist us in this process. If less than 24 hours notice is given for the cancellation of an appointment, or if you fail to attend an appointment, 100% of the consultation fee will be charged.
We understand that sometimes unforeseen circumstances can occur where it may be difficult for you to attend your appointment, however we have a reminder system in place to help you avoid this. The way we see it, once our time is booked we are dedicated 100% to that client for the allotted time. If the client doesn't show up or cancels we have no way of providing our services to anyone else who may need it as it is too late. Not showing up or cancelling last minute denies another client the chance to book that time.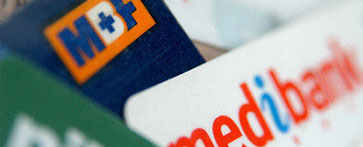 Health Fund Rebates
If you have extras cover with your private health fund they will pay a rebate for part of the cost of your Physiotherapy consultation. Rebates for treatments vary from fund to fund and it also depends on the level of cover you have. To find out how much you get back simply contact your health fund.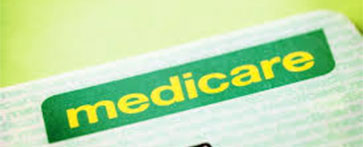 Medicare EPC Program
We also can swipe for Medicare EPC (Enhanced Primary Care) claims if you have been referred under the EPC scheme for Physiotherapy by your Doctor. You can receive up to 5 sessions per calendar year. You need to bring the referral form with you.
We DO NOT bulk bill for this service, so you will be able to claim back the medicare rebate by swiping your medicare card after you have paid the consultation fee for the session.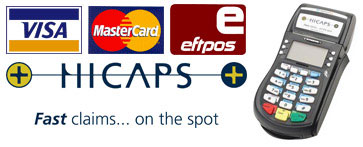 HICAPS ELECTRONIC CLAIMING
Our clinic has HICAPS on-the-spot electronic rebate claiming for participating health funds. Simply bring your card with you to your appointment.
Then, you only need to pay the remaining GAP amount for your session. We accept  EFTPOS, Visa or Mastercard.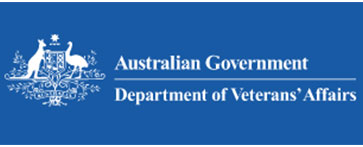 DVA Registered Provider
Our clinic is registered to treat Department of Veterans Affairs clients with no additional charges. All treatments are GAP-free.
Please contact the clinic for further information and appointment bookings.